UBFit provides fun but challenging in-person group & online workouts
UBFit Sports provide a wide range of fun & exciting fitness classes in Galway!
Salthill born & experienced Fitness & Health Events Co-ordinator Eoin O'Donnellan started UBFit in 2010. Eoin's goal for UBFit is for Ladies & Gents to have a choice of a wide variety of Health & Wellness Activities
such as workouts, dancefit, yoga, badminton, choir, to name but a few (see
below),
A successful sportsman in his youth & GAA Manager of recent years Eoin is renowned for his positive influence on many groups & sports teams, notably the famous Salthill/Knocknacarra All Ireland Winning Senior Squad of 2006. Eoin wants people to enjoy and have access to the great experiences he has received himself from his own Health & Wellness Activities.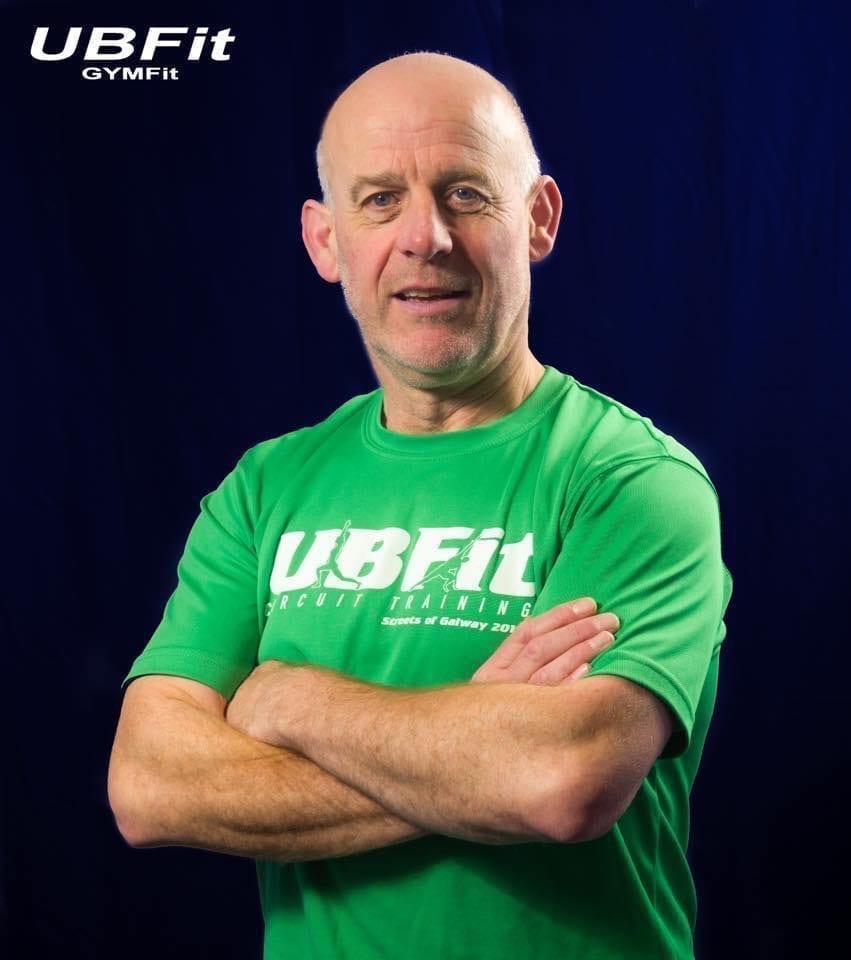 Pricing for all classes (Zoom and in-person) is as follows:
€8 for 1st weekly class
€8 for 2nd weekly class
€5 for 3rd weekly class
4th weekly class and onwards are FREE!
These classes are run weekly online via Zoom. The duration is 40 minutes from warm up to warm down of a variety of functional type exercises relating to arms, upper body, core & legs plus stamina. They are suitable for ladies & gents of ALL fitness levels!
Timetable:
– Monday 9.15AM
– Tuesday 7.15AM
– Wednesday 9.15AM
– Thursday 7.15AM
– Friday 9.15AM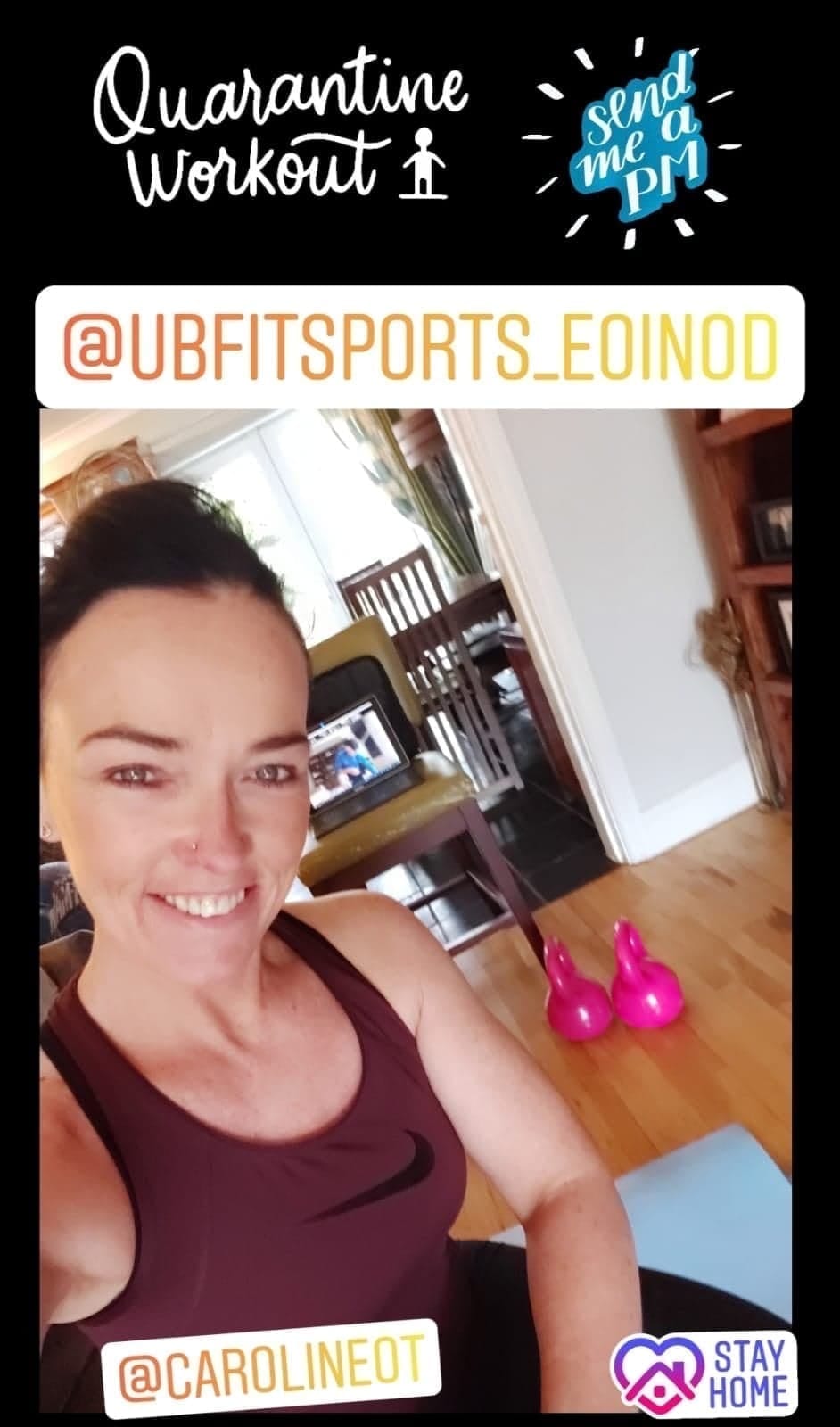 In-person Group Timetable
These group classes are run weekly at The Range in Salthill.
Timetable:
– Monday 7.15AM , 10AM , 6.15PM
– Tuesday 10AM
– Wednesday 7.15AM , 10AM , 6.15PM
– Thursday 10AM
– Friday 7.15AM , 10AM , 6.15PM
– Saturday 8.15AM , 10AM
– Sunday 8.15AM , 10AM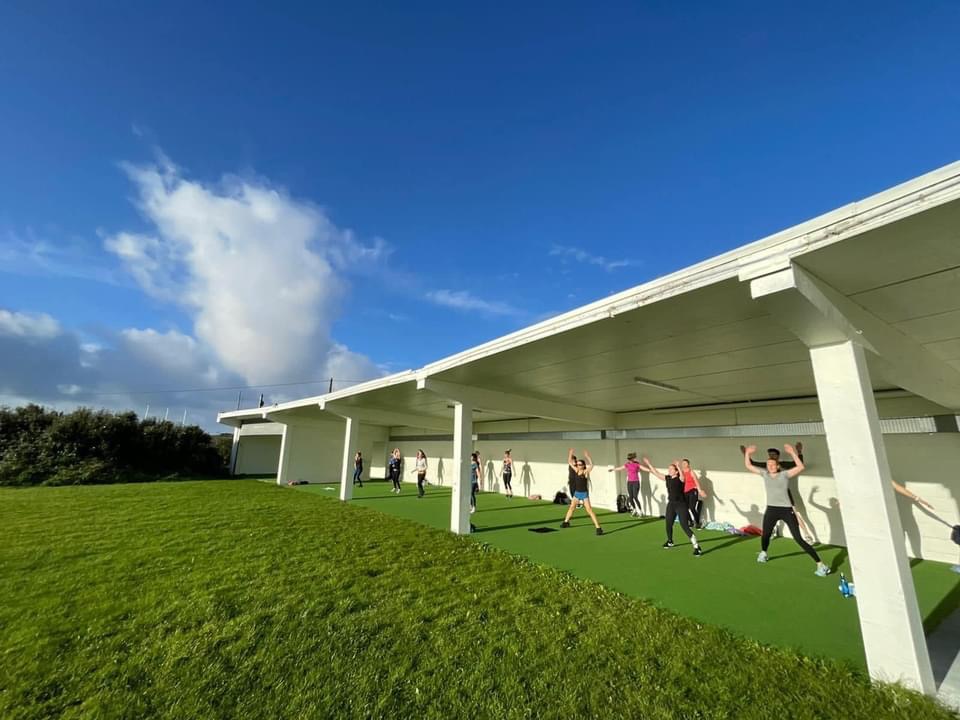 As well as our UBFit online and in-person fitness classes, we also run other weekly activities in Galway:
Timetable:
Badminton – Mondays 7PM in Galway Lawn Tennis Club, Threadneedle Rd., Salthill. 
Zumba – Thursdays 6.15PM at The Range, Salthill.
Yoga – Mondays 7.15PM at The Range, Salthill.
GAA Training – Tuesdays & Thursdays 6.15PM at The Range, Salthill.
Eoin now offers individual workouts – 1 to 1 indoors & outdoors. You can choose the time of day at The Range, Salthill.
Workouts are 40 minutes long, cost €30, and are tailored to you, with a mix of cardio, upper body, core, and legs!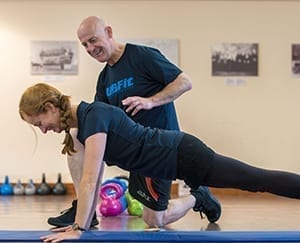 Use the form below to make a booking enquiry for any of our classes.
Alternatively, contact Eoin via WhatsApp on +353 86 224 9810​
Subscribe to our newsletter to receive occasional updates, special offers, news, and events from UBFit Sports!