UBFit activities provide fun but challenging in-person group & online workouts
UBFit Sports provide a wide range of fun & exciting fitness classes in Galway!
Salthill born & experienced Fitness & Health Events Co-ordinator Eoin O'Donnellan started UBFit in 2010. Eoin's goal for UBFit is for Ladies & Gents to have a choice of a wide variety of Health & Wellness Activities
such as workouts, dancefit, yoga, badminton, choir, to name but a few (see below),
A successful sportsman in his youth & GAA Manager of recent years Eoin is renowned for his positive influence on many groups & sports teams, notably the famous Salthill/Knocknacarra All Ireland Winning Senior Squad of 2006. Eoin wants people to enjoy and have access to the great experiences he has received himself from his own Health & Wellness Activities.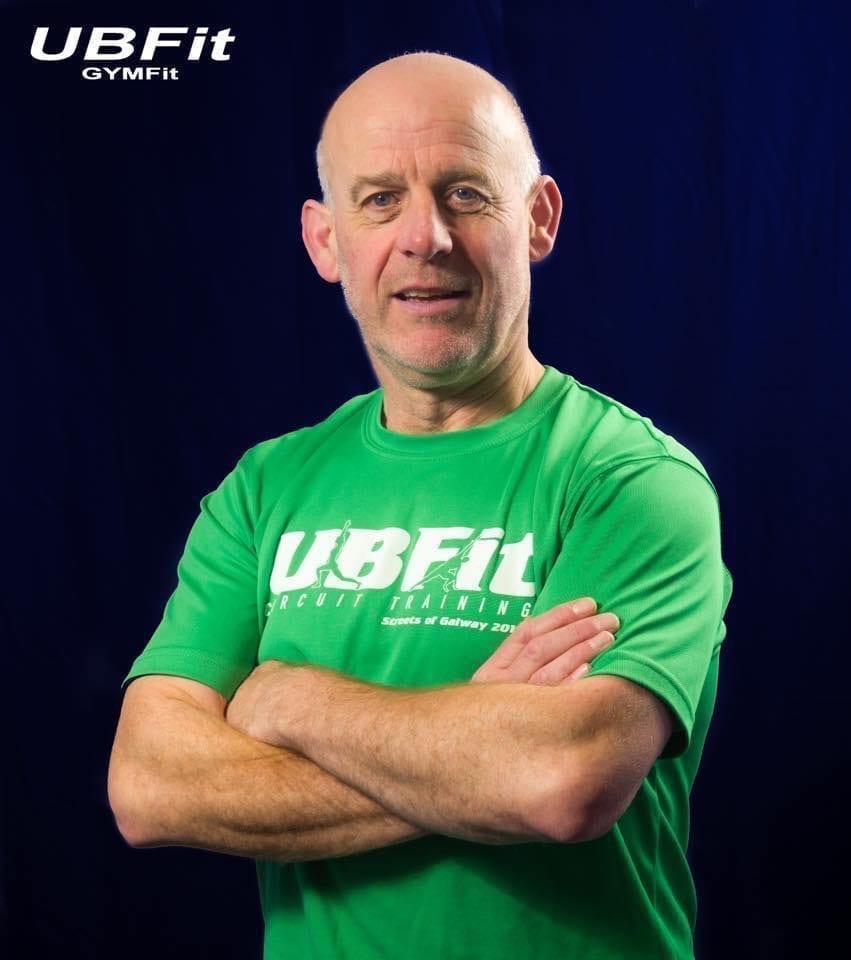 Pricing for all classes (Zoom and in-person) is as follows:
€10 for 1st weekly class
€10 for 2nd weekly class
€5 for 3rd weekly class
4th weekly class and onwards are FREE!
In-person Group Timetable
These group classes are run weekly at The Range in Salthill.
In-Person Group Workouts Timetable 2023
Monday – 7.15am , 10am , 6.15pm
Tuesday – No Classes
Wednesday – 7.15am, 10am 6.15pm
Thursday – No Classes
Friday – 7.15am, 10am
Saturday – 8.45am
Sunday – 8.45am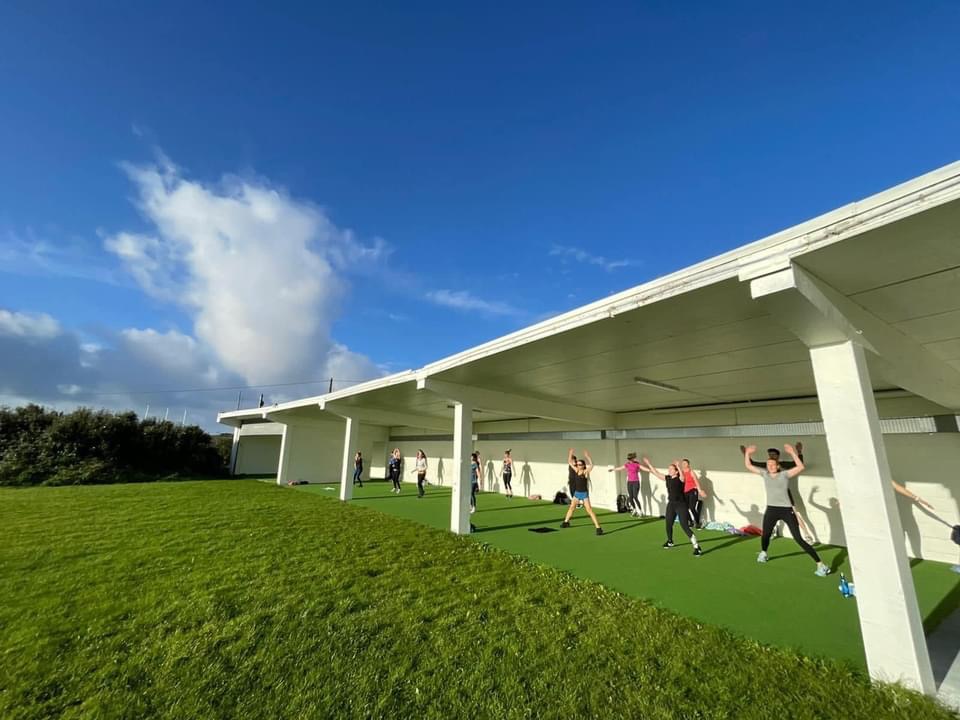 These classes are run weekly online via Zoom. The duration is 40 minutes from warm up to warm down of a variety of functional type exercises relating to arms, upper body, core & legs plus stamina. They are suitable for ladies & gents of ALL fitness levels!
OnLine ZOOM Workouts Timetable:
 Monday  – 9.15am
 Wednesday – 9.15am
 Friday – 9.15am
Recorded Sessions also available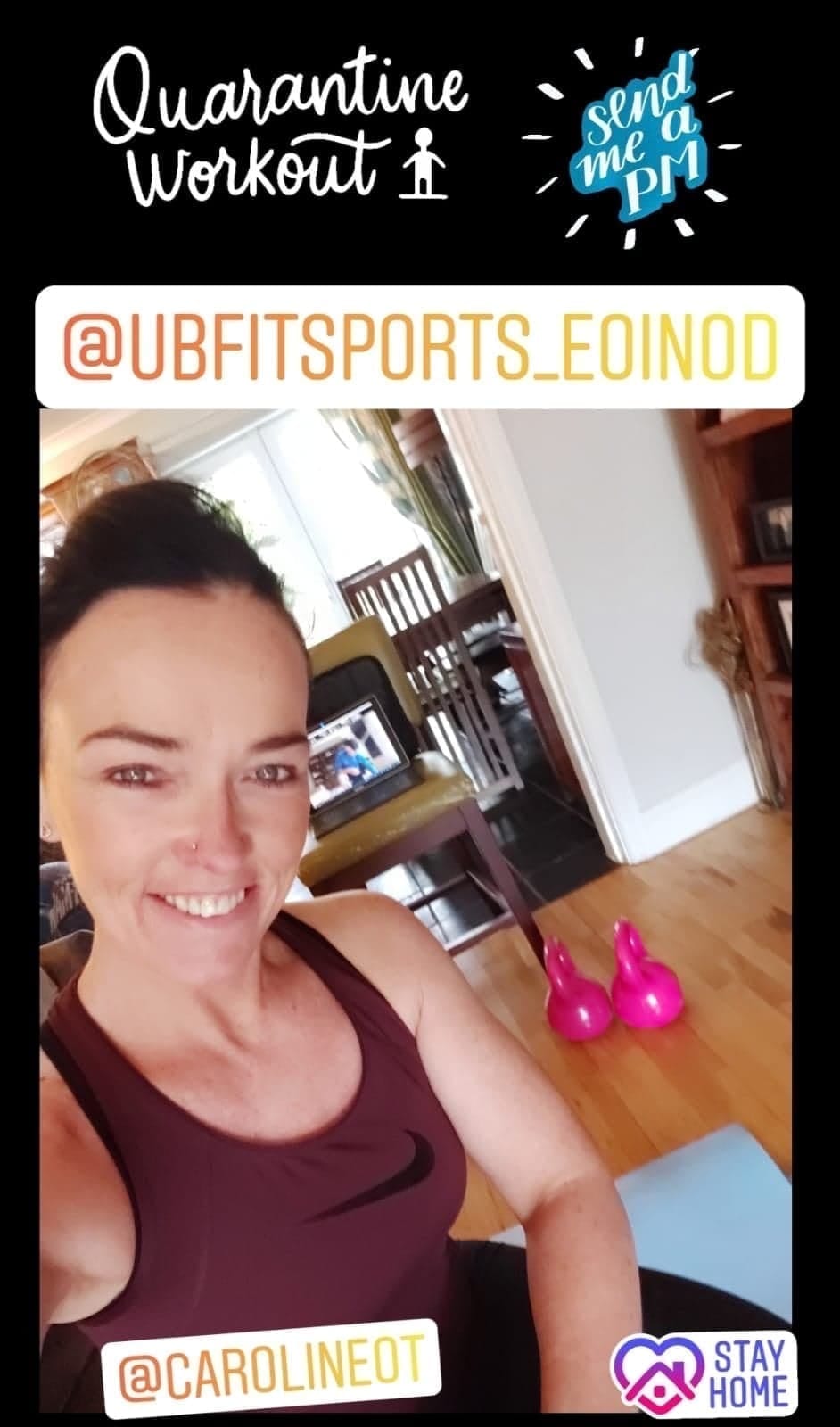 As well as our UBFit online and in-person fitness classes, we also run other weekly activities in Galway:
Timetable:
BADMINTON – Mondays & Wednesdays 7pm in Galway Lawn Tennis Club, Threadneedle Rd., Salthill. 
DANCEFit – Thursdays 6.15pm and Sundays 5.30pm at The Range, Salthill.
YOGA – Mondays 7.15pm & Thursdays 8.15pm at The Range, Salthill.
PILATES
–
Mondays 6.00pm & Tuesdays 7.00pm & 8.00pm in 
Galway Lawn Tennis Club Gym, Threadneedle Rd., Salthill.
CHOIR
– Tuesdays 7.30pm 
at The Range, Salthill.
JOGGING CREW
– Mondays & Wednesdays 6.45pm
at The Range, Salthill.
Use the form below to make a booking enquiry for any of our classes.
Alternatively, contact Eoin via WhatsApp on +353 86 224 9810​
Subscribe to our newsletter to receive occasional updates, special offers, news, and events from UBFit Sports!