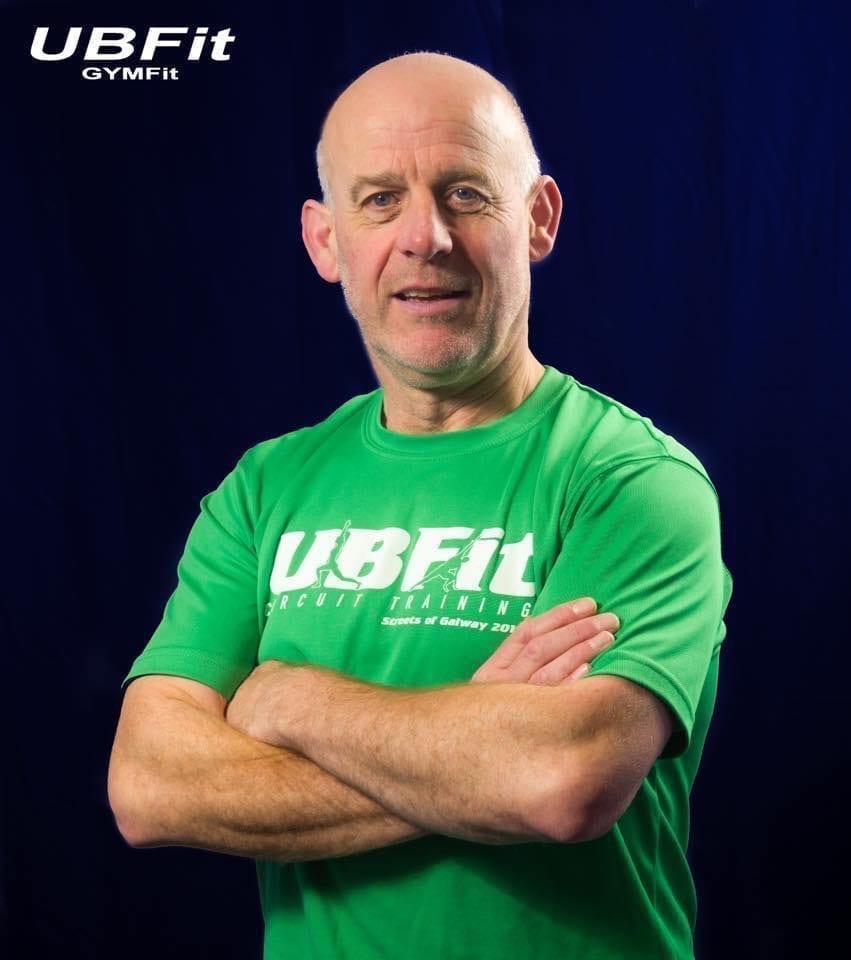 The purpose of this blog is to introduce you to UBFit, myself and the Health & Wellness Plans I have for UBFit going forward. One of the goals is that each week we will have new Health & Wellness blogs of topics and articles covering a multitude of interesting areas! But here's some background to myself & UBFit:
Born 1963 in Salthill, growing up I always played sports. My main codes were Rugby, GAA & Rowing. Rugby for my school The Jes, Club Rugby with Corinthians RFC and I was fortunate to be a member of the Jes Rowing Crew participating at Henley International Regatta. Every Sunday was either soccer with Salthill Devon or Gaelic Football with Salthill GAA Club. In my twenties, I decided to focus on just one sport. I was divided between rugby or GAA. With Corinthians, I had been lucky enough to have won an All-Ireland, two Connacht Senior Cups and also represented Connacht Schools and U20s. With GAA football, I was involved with a successful Salthill GAA Football team and Galway's Senior Football Team. I decided to focus on GAA from age 24. After winning County and Connacht Finals, our Salthill Team got to an All-Ireland Senior Club Football Final which we lost in 1991.
After playing into my thirties, I entered into GAA management. In 2006, I managed Salthill's Senior Football Team winning honours at County and Connacht level and then going one step further than '91 by winning the All-Ireland Club Final. In 2007, I joined the management team of Galway's Senior GAA Football Squad. Following my studies at GMIT studying Business, I worked in various Financial Services Companies until 1999 when I decided to go out on my own as a Mortgage Broker working out of an office block on Merchants Rd., Galway. When the Financial Industry crashed in 2008, I looked into alternative career avenues.
That's when UBFit was born.
I had an idea of hosting Keep-Fit Classes similar to sessions that Tony "Horse" Regan used to conduct in the '80s in NUIG's Sportsdome (known affectionately as "The Bubble"). In 2010, I completed an I.T.E.C. Course in NUIG qualifying me as a Gym/Fitness Instructor. I searched for premises to conduct my classes and knew of an empty board room in my office building. That's where our first UBFit Class started. After 6 months, I moved to Salthill GAA Club where I stayed for 5 years.
In 2018, when Ed Sheeran performed in Pearse Stadium he needed to also use Salthill GAA Club's premises, so I searched for another unit to conduct my classes. Luckily enough, there was a room available in Leisureland. I was only meant to stay for two weeks but stayed for two years. During that time, I added more Health & Wellness activities to the UBFit Model such as Yoga, Swimming, Badminton, Tennis, Dance, Tai Chi Golf Lessons, and a Choir. In March 2020, COVID-19 arrived and Leisureland closed. Again, I had to find a new way of hosting my UBFit Classes.
During the initial Spring lockdown, I embraced online workouts. I was lucky that my two kids were home and taught me how to use ZOOM. I currently conduct 13 Online Live and Recorded Workouts over seven days. I host classes for local companies who want to conduct workouts as part of their Health and Wellness plans for staff. Our pilates class is instructed by Didier Bouic weekly. In addition to these online live and recorded sessions, I host outdoor workouts on Salthill Beach and Park. And to add icing to the cake, the UBFit Choir has been revived virtually under the Directorship of Peter Mannion.
So, all in all it's been a really fantastic and challenging journey so far, and it hasn't finished yet! In addition to our current Online and Outdoor Workouts, we have our weekly blog and coming soon will be a UBFit Newsletter & Podcast.
UBFit's mantra is one of inclusiveness, non-competitiveness with a group dynamic ethos for Ladies & Gents of all Fitness Levels & Ages. That's how we started and it's how I plan for UBFit to continue. Bring on 2021!
Until next time … Slán.
*If you are interested in getting more details on UBFit contact me – 0862249810 or www.ubfitsports.com
Click here to see UBFit's full timetable!