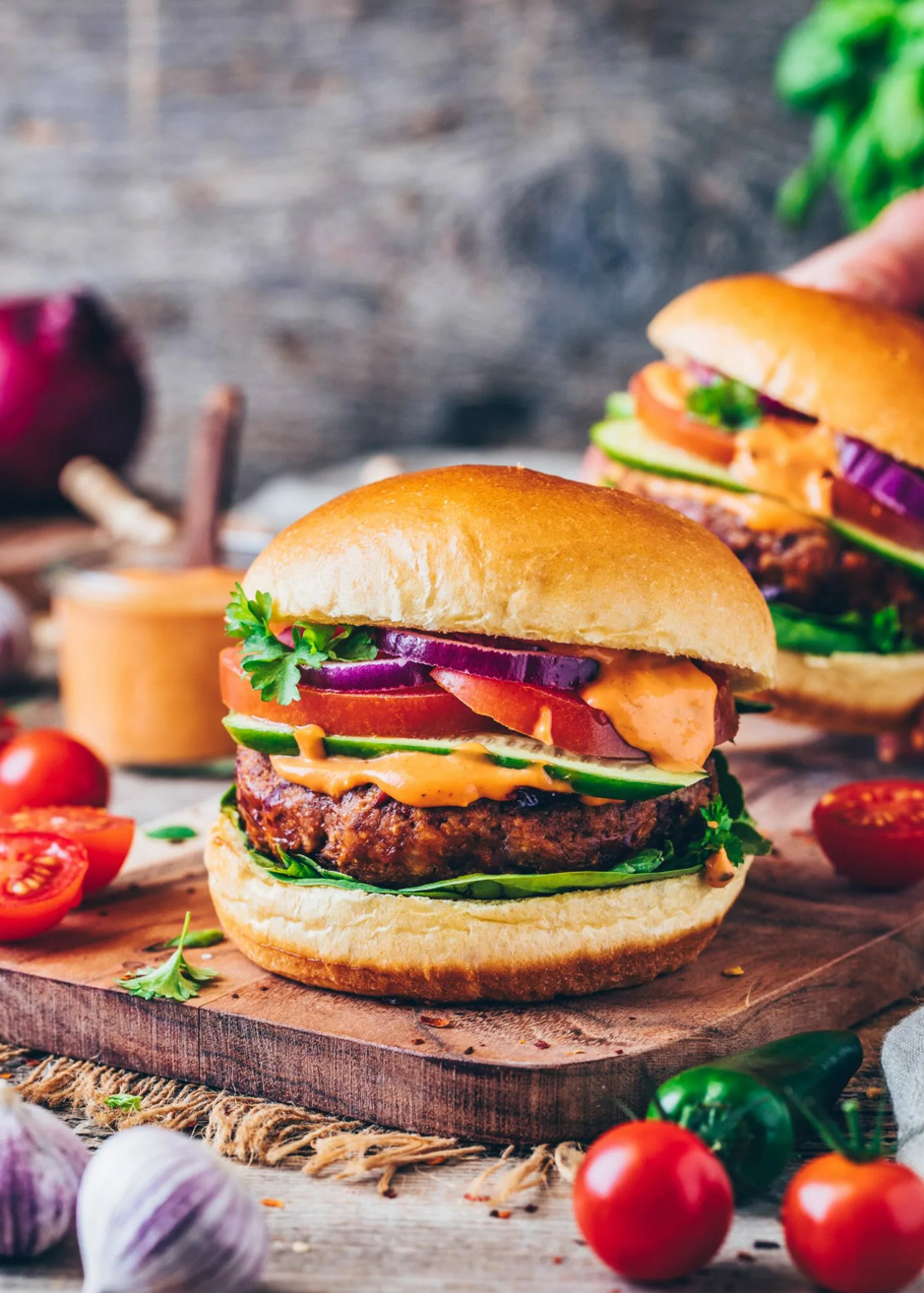 Thank you to Nutritionist, Yvonne O Shaughnessy for sharing her delicious Meat Free Monday recipe with UBFit. 
Ingredients
1 cup (100g) Walnuts
1 Onion (Chopped)
1 tsp Crushed Garlic
1 Tbsp Olive Oil
1 15oz (425g) Can Black Beans (drained very well)
1/2 tsp Paprika
1/2 tsp Coriander Powder
1/2 tsp Cumin
1/2 tsp Onion Powder
1/2 tsp Garlic Powder
2 Tbsp Tomato Paste
1/2 tsp Salt
1/4 tsp Ground Black Pepper
1/2 cup (63g) All Purpose Flour*
2 Tbsp Olive Oil (for Frying)
Method
Add the walnuts to a food processor and process until crumbly. Transfer to a mixing bowl and set aside.
Add the chopped onion, crushed garlic and olive oil to a frying pan and sauté until the onions are softened.
Add the cooked onions and garlic to a food processor along with the black beans, smoked paprika, coriander powder, cumin, onion powder, garlic powder, tomato paste, salt and black pepper. Process until smooth. Then transfer to the mixing bowl with the crushed walnuts.
Add the flour to the mixing bowl and mix in. If the mix still seems very wet when you touch it, then add in a little more flour. The first time I made these I didn't need extra flour but the second time I needed an extra 2 Tablespoons as I hadn't drained my black beans as well as I had the first time.
Flour a baking tray and then divide the batter into four equal sections. Add more flour if needed to the outside of the patties for easier handling and then form them into burger patties. You can do this by rolling into a ball and then flattening by placing a square of parchment paper over the top and pressing down with the base of a glass. Or you can form into burger patties by patting them down into a round cutter to make a flat burger patty shape.
When all your burger patties are formed on the baking tray place the baking tray into the freezer for 30 minutes so the burgers can firm up.
Add a little more oil to the pan and cook the burgers 3-4 mins each side or until nicely browned and cooked through.
Serve on wholemeal bun with vegan mayo, avocado and some beetroot hummus.
And enjoy! Tag us on social at @ubfitsports when you try this at home.
Click here to see UBFit's full timetable!